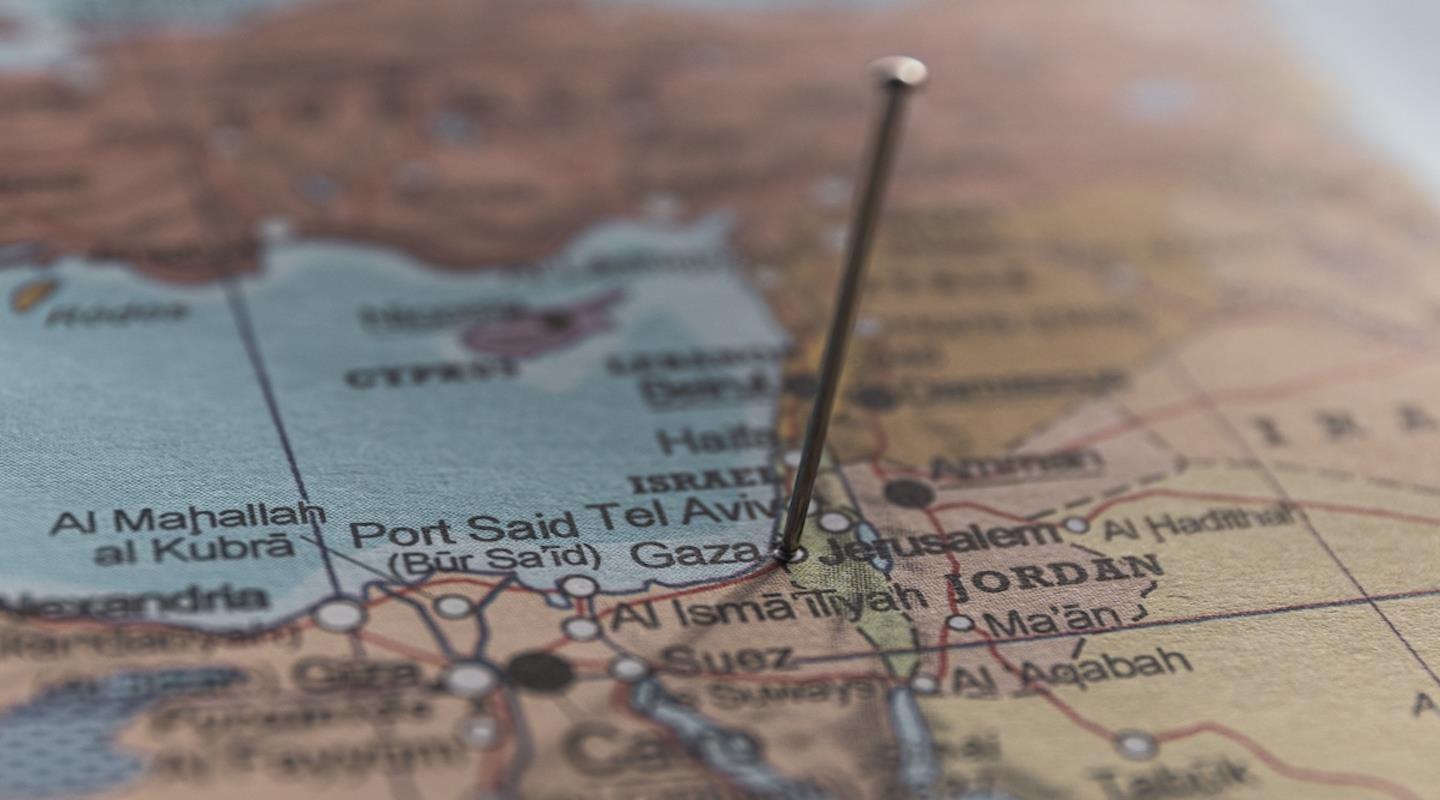 In this Expert Panel Series, we gathered perspectives from various subject experts on the Hamas-Israel conflict and its global and regional impact on geopolitics. This second paper of the Expert Panel Series features Sara Harmouch's insights in response to our inquiry.
The October 7th attack, supported by Iran and Hezbollah, has thrust the Middle East into a
critical phase of intensified conflict. This isn't an isolated event but a deliberate escalation, part
of a broader strategy that's deepening regional volatility and has the potential to draw in global
powers. An escalation can potentially pull in state and non-state actors in the Middle East, like
Syria, Iraq, Lebanon, Iran, Yemen, and other powers, extending the conflict to other areas in the
region.
The evidence of an expanding conflict is clear. The emergence of The Lions' Den in Nablus and
the Palestinian Islamic Jihad leaders meeting in Baghdad are tangible indicators of a broadening
network of influence and capability. Hezbollah stockpiles chemical weapons, while Iran
increases arms transfer to regional allies in Syria and Iraq, signaling preparation for larger
confrontations. The October 7th attack, executed with notable sophistication, showcases a Hamas
empowered and capable of operations across multiple fronts. Iran's post-attack statement
introduces a heightened phase, highlighting the complexity of the emerging multi-dimensional
threat landscape.
Hamas's employment of drones, facilitated by alliances with Iran and Hezbollah, has deepened the complexity of regional conflict and broadened the implications for international security. This
technological evolution means not just an enhanced threat level but also a diversification in the
modes of conflict, where the lines between state and non-state actors, conventional and
unconventional warfare, become increasingly blurred. The international community could see a
ripple effect, with similar adaptations of technology by other non-state entities, altering the
traditional paradigms of security and defense.
The escalating conflict prompts strategic shifts among global powers. The U.S. might bolster its
military and diplomatic efforts in the Middle East to counter Iran's influence and secure its
regional interests. In contrast, allied with Iran and Hezbollah, Russia could leverage the situation
to amplify its influence, with the further involvement of the Wagner Group in the Middle East
deepening international complexities. Meanwhile, attentive and opportunistic China might assert
itself more aggressively in areas like Taiwan, capitalizing on the U.S.'s focus on the Middle East.
Not to be overlooked, Turkey's support for the Palestinian cause and distinct regional aspirations
complicate the North Atlantic Treaty Organization's (NATO) unity. Recent tensions with the
U.S. amplified this issue, with potential Turkish engagement in the Middle East risking further
strain on intra-NATO cohesion amidst regional unrest. The intricacies of these power plays
cannot be overstated, and miscalculations could lead to unforeseen escalations.
A destabilized Middle East threatens global security. America's strategic interests, allies, and
energy resources are at stake. Economic disruptions are inevitable, given the Middle East's
pivotal role in global oil supply. Terrorism, already a persistent threat, is bolstered by the
ongoing conflicts, raising global security concerns. Groups like al-Qaeda, exploiting the
Palestinian cause to bolster their ranks, could see a surge in membership amidst the ongoing
turmoil. Also, there are scenarios where groups with differing ideologies and objectives, like
Hezbollah and al-Qaeda might find common ground in such an escalating conflict. In a further complication, the Houthis in Yemen have voiced intentions of joining forces with Hamas, showcasing their updated arsenal. This assertion adds another layer of complexity and
uncertainty, underscoring the multifaceted nature of regional conflicts and their potential to draw
diverse militant groups into a broader confrontation. The actions and reactions in the region are
not isolated; they are interconnected elements shaping a complex landscape.
The October 7th attack is not an endpoint but the beginning of a calculated offensive with potent
potential to destabilize the Middle East. The enhanced capabilities of non-state actors underlined
by the growing influence of regional powers like Iran and the strategic maneuvering of global
powers underscores the complexity of the emerging scenario. Each move, each alliance, and
each confrontation will not only shape the future of the Middle East but will also have lasting
impacts on the global geopolitical landscape.
Orion Policy Institute (OPI) is an independent, non-profit, tax-exempt think tank focusing on a broad range of issues at the local, national, and global levels. OPI does not take institutional policy positions. Accordingly, all views, positions, and conclusions represented herein should be understood to be solely those of the author(s) and do not necessarily reflect the views of OPI.